Improving productivity, reducing unnecessary print costs and minimising environmental impact. Our print technologies go far beyond, print, copy scan.
You only need to look at our 30+ year history to see that we really understand print and the critical role it has to play within organisations big and small.
'They care about their customers'
"NCS have always gone above and beyond to ensure that our services run smoothly, the technicians and engineers are second to none. They genuinely care about their customers." 
Micro Technology Consultants
Lanarkshire
Document Solutions,
the NCS way.
Our Document Solutions give you total choice and control over the level of management required for your business. Choose from a simple printer purchase to full print management for your business, including follow-me printing, mobile and cloud printing. 
Print Managemennt Solutions
We're partners with the world's leading names in print including Lexmark, Toshiba and Kyocera (to name a few) enabling us to offer customers the widest range of print devices in the industry.
Our strong relationships combined with our commitment to continually develop the skills and knowledge of our engineers and support teams puts us in an unrivalled position to offer customers, cost effective industry leading print solutions that are backed by award winning support.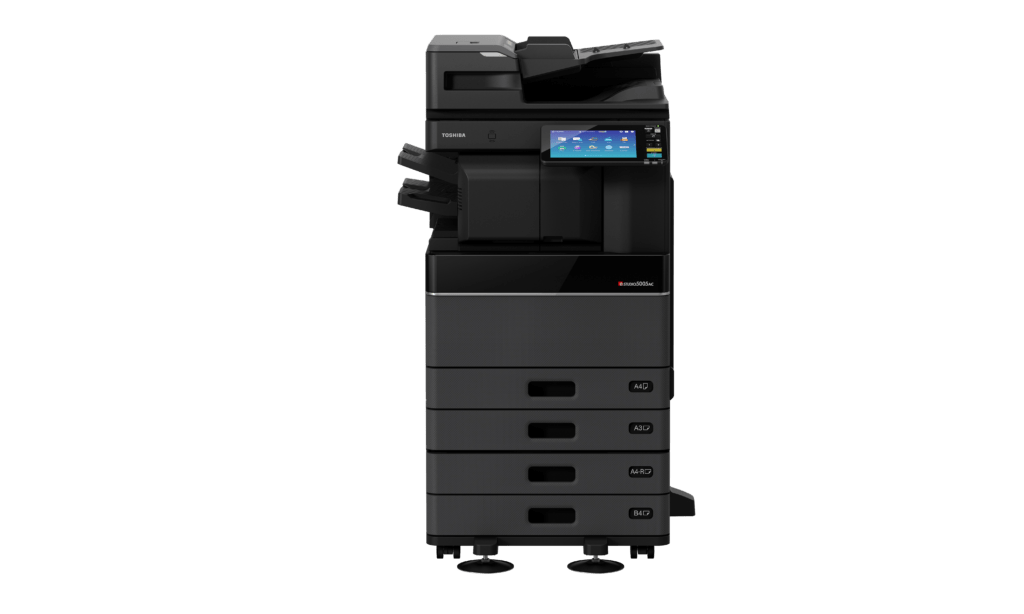 We work hard to understand our customers business processes as well as their specific print requirements and because we're entirely independent of any specific manufacturer, we can develop solutions that are truly tailored to their individual needs.

No matter what your business, we can find a device that's right for you. We have access to an extensive range of small workgroup devices that offer the performance, quality and reliability of larger enterprise-class devices, whilst being cleverly scaled to fit in smaller workspaces.

For medium and large workgroups we have an award winning range of printers and MFDs that offer unprecedented print speeds, advanced features and solutions integration. Industry-leading input/output capacity, high-yield toner cartridges and long-life imaging components reduce downtime and keep work flowing in the most demanding output environments.
Speak with our print specialists to find out more about our full range of Printers and MFDs.
Our supported print service (SPS) offers the best fit for around 90% of our SME Customers. We analyse your organisations print requirements, user types/location of devices, estimated volumes etc. and develop an integrated solution that provides cost transparency for the rental of the proposed device(s) as well as the ongoing support and maintenance – generally this would be on a cost per copy (CPC) basis and would include everything from toners, engineer call outs and replacement parts to preventative maintenance.
Installation, set-up and user training

Dedicated inhouse customer service telephone support

Guaranteed 4 hour engineer call out response

Remote device monitoring for preventative maintenance

Automated meter reading capture

Automated next day toner delivery

Remote device monitoring

Dedicated Account Manager

Transparent, fully inclusive pricing based on print/copy volume
Let us take care
of everything.
Our Managed Print Service (MPS) appeals to customers who require all aspects of their print fleet to be managed, monitored and continually improved without the internal IT/administration burden organisations often face when controlling print internally.
Improving productivity, reducing unnecessary costs and minimising environmental impact is at the core our MPS offering. Working alongside our customers we develop robust plans to ensure their business printing aligns to, and supports their overall business objectives.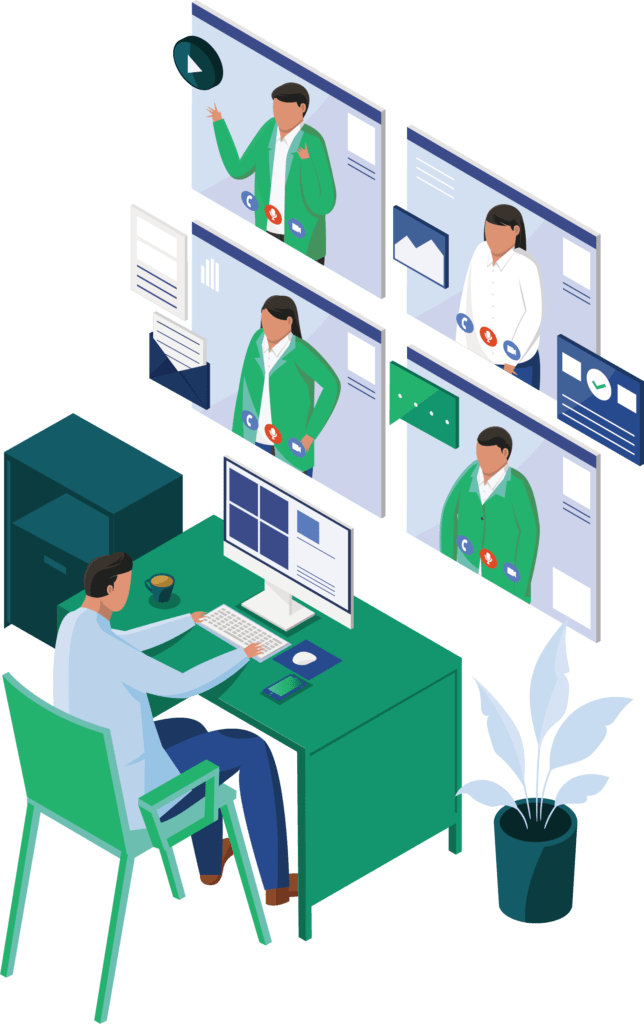 Consultancy – print audit & discovery analysis

 

Fleet optimisation, rationalisation and contract management

 

Print policy/print management software implementation 

 

Bespoke management reporting; 

print trends, analysis of costs per user, device and/or department, environmental impact.

 

Online service tools for real time reporting and account management

 
Remote device monitoring, toner ordering, meter reading 

 

Dedicated named account 
management team

 

Dedicated named telephone support

 

Bespoke SLA's/engineer call out response

 

Cost transparency to ease administration burden, fully inclusive costs to cover all elements of the service including; consultancy, training, account management, reporting software/hardware, 
prints/copies, support and maintenance. 

 
With a growing need for workspaces to transform and support the changing business landscape, the role of mobility, security, workflow and connectivity are more important than ever before. By weaving smart technologies into your print management strategy we can truly begin to optimise the way your business and workspaces operate. 
Ensure that your print systems are protected before, during and after print. We help businesses secure their print infrastructure, print workflows and printed output to ensure data is protected and vulnerabilities are minimised.  
Designed to help you take control of your fleet, effectively track and mange print costs and volume across your business, no matter how big or small. Our Print Management solutions allow businesses to gain full transparency, eliminate unnecessary printing and take control of print usage to maximise productivity and minimise costs.
Cloud Print allows you to print documents wherever you are – securely and efficiently. Eliminating the need for physical printer drivers, cloud printing connects digital devices like smartphones, laptops, and tablets with printer station offering agile, flexible printing options. 
Secure print release with Follow-Me  Printing allows  your users to send their print jobs to a single print queue from their computer or device, and release their jobs from whichever printer they're close to, whenever they want via a unique PIN or swipe card.  
Our mobile solutions address the challenges of printing from a mobile device on an enterprise network for a simple and consistent user experience. Allowing users to print directly from their mobile devices to any printer within your network.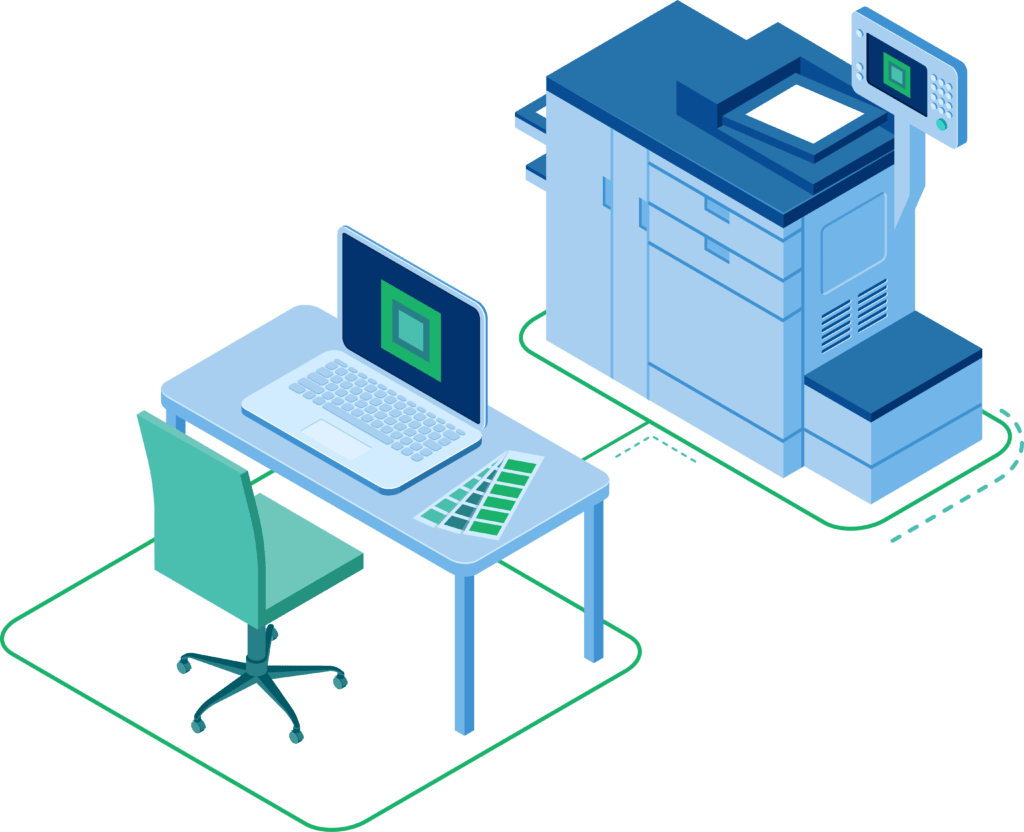 Leverage the most from your print technology.
Our Document Solutions team can help your business understand the technologies that can deliver your business goals… from finding an effective follow me-print solution, to reducing costs and environmental footprint by eliminating unnecessary print from your business and everything in between.
Document solutions aren't just for large corporates, evolving technologies are enabling businesses large and small to tap into the huge business benefits that clever solutions can deliver – speak to our team today to learn more.