In 2021, NCS became a founding sponsor of the not-for-profit BEE FRIENDLY SCHOOLS Programme. 
In 2021 NCS began working with our environmental partners: The GOOD BEE CO. to make our workplace, a little greener and a lot more pollinator friendly. 
The first phase of the project saw the implementation and management of a Biodiversity Improvement Programme, centred on reintroduction of HONEYBEE HIVES; two at our offices and another 4 in our local community, alongside support initiatives for wild and native pollinators.  
While our Bees have been busy pollinating our ecosystem, NCS has implemented a BEE-CENTRIC Community Impact project to take our interest in a Bees and the Environment to our local community.  
The Bee Friendly Schools programme is a not-for-profit initiative delivered by Good Bee Projects – the social impact arm of our partner organisation: The GOOD BEE CO. 
Bee Friendly Schools is a UK wide network of schools that care for the environment, and for the people, the insects and the invertebrates that share our planet. We're working to make our ecosystem work better for all of us.
From the clean air we breathe to the fresh food we eat. We have a lot to thank Bees for…  We aim to make the planet a little greener and a lot more pollinator friendly. All in support of nature's hardest workers. 
Throughout 2021, NCS has supported the development and implementation of the  Bee Friendly Schools programme into schools and communities not only in Scotland, but across the UK. 
The Pollinator-centric environmental education programme has seen young people; grow and learn about Bees, the Ecosystem and what we can do as individuals to make the world a little greener, and a lot more pollinator friendly.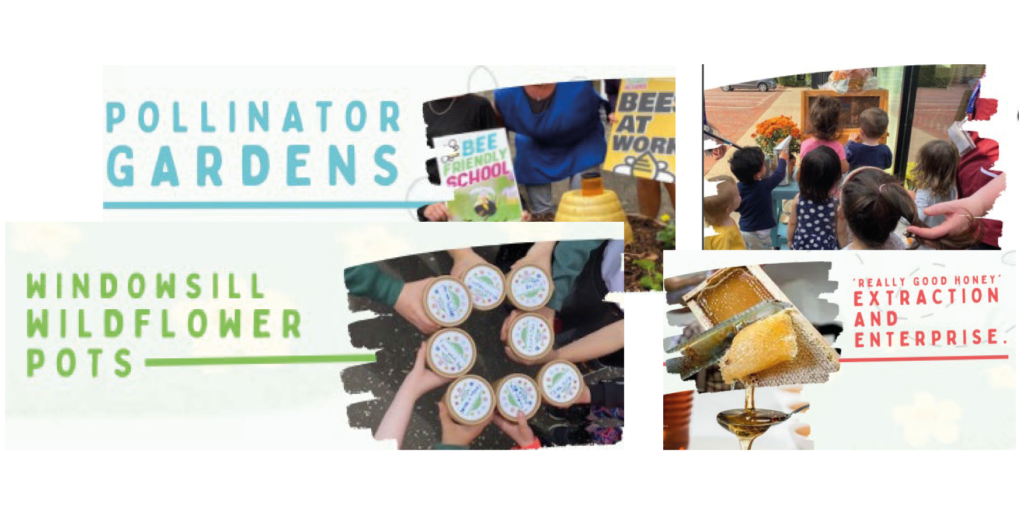 Still to come…. 
We're teaching young people that hard work and looking after nature – has its sweet rewards.

 

Our Honeybees have worked hard all season, now we're delivering a share of Honey to local schools  that we've been working with to support and sustain our Bees.

 
NCS sponsorship of the Bee Friendly Schools Programme 
We're supporting the installation of Pollinator Gardens into Local Schools, end of season activity will provide an opportunity for our partner-schools to Extract and Jar their own honey. The Bee Friendly Schools mobile extraction unit will be visiting our partner-schools next Spring.       
Interest in finding out more? Contact The Good Bee Co. @ hello@bioconsult.uk